OpenSea is the world's largest digital marketplace for non-fungible tokens, or NFTs. You may use OpenSea to purchase, trade, and explore a variety of virtual assets.
When it comes to cryptocurrencies, one of the first questions is always "is it safe?"
So it's natural to be concerned about the platform if you want to trade NFTs there.
Is OpenSea safe?
OpenSea is a decentralized peer-to-peer marketplace that runs on the Ethereum blockchain and other supported chains.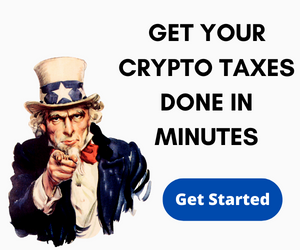 The exchange does not hold users' non-fungible tokens (NFTs) or other cryptocurrencies, instead operating on smart contracts.
Users connect their web3 compatible wallets such as MetaMask to OpenSea and purchase and trade NFTs through smart contracts without relying on third parties.
The first question you should ask regarding security is whether OpenSea is a reputable, established platform and whether its smart contracts have been verified.
As the largest digital marketplace for NFTs, OpenSea, has seen no major exploits affecting the majority of its users thus far.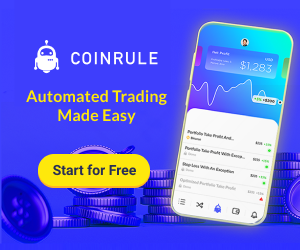 OpenSea's smart contracts are also said to be "time-tested" and security verified in OpenSea's developer guide.
You won't have to worry about smart contract vulnerabilities much if you choose OpenSea because it's the most prominent and established NFT market in the industry.
However, you should still acknowledge that even if you employ a well-known, reputable dapp like OpenSea, smart contracts may contain unknown flaws.
So, you should be cautious about how much money you spend on OpenSea and NFTs, consider smart contract dangers, and act accordingly.
You should utilize the most well-known dapps on the market, such as OpenSea, but you should also consider how much money you save by using OpenSea and the NFTs listed there.
The best wallets for OpenSea
The second significant aspect of security with regard to NFTs is the cryptocurrency wallet used to acquire and trade them on OpenSea.
You'll need a secure, useful, and adaptable cryptocurrency wallet to utilize a dapp like OpenSea that utilizes ERC721 and ERC1155 assets.
If you use a less secure wallet or give away your seed phrase / private key to someone else, you risk having your NFTs and other crypto assets stolen.
OpenSea allows you to buy and sell digital assets using a variety of crypto wallets, such as MetaMask, Bitski, Fortmatic, and mobile wallets like Trust Wallet.
The MetaMask wallet is the most popular and effective way to use OpenSea and other dapps.
MetaMask isn't the greatest option for crypto wallets in terms of security. It is connected to the internet and vulnerable to various dangers as a hot wallet.
The most secure and effective wallet for OpenSea is undoubtedly a hardware wallet, such as Ledger, used with MetaMask.
You can use dapps like OpenSea with your hardware wallet, also known as a cold wallet, in an even more secure manner.
Even if your computer or MetaMask gets hacked, no one will be able to access your NFTs and other crypto assets with a hardware wallet.
How to Use OpenSea
It is simple to open an account and start buying or selling on the OpenSea marketplace if you want to get started. However, before you can access the marketplace, you must complete certain procedures.
1. Create a wallet for cryptocurrency
Before you can create an account on OpenSea, you'll need a crypto wallet. If you don't already have one, MetaMask or Dapper may be used to create one.
You can use these on your mobile devices. You can also get browser add-ons for your computer to access them. If you have a mobile wallet, you'll need a browser that supports Ethereum like Coinbase Wallet.
2. Buy a certain amount of Ethereum
OpenSea uses Ethereum (ETH), which is the second most popular cryptocurrency after Bitcoin, for transactions. You should purchase a little amount of Ethereum in your crypto wallet based on what you're willing to pay for or sell NFTs.
Unfortunately, if you only want to sell on OpenSea, you will be charged a fee that covers the conversion of your items into NFTs. With these charges, you may still make a profit even though you're incurring costs.
It's also worth noting that the price of Ethereum is always in flux. It's usually best to choose a specific amount you're willing to spend on Ethereum.
3. Connect your chosen wallet to OpenSea
You can connect your wallet to OpenSea once you've created an account and purchased Ethereum. The system makes it simple to link your wallet and begin using it.
4. Buy or sell NFTs through the Opensea marketplace
Now that your wallet is securely connected to OpenSea and Ethereum is ready to go, you can go ahead and use these assets to either buy or sell NFTs on the marketplace.
If you're a shopper, all you have to do is go through the listings and look for anything you'd want to buy. You can either purchase it right away or participate in an auction to put a bid on it if you've located the item you desire.
It's simple to send a fast transaction with OpenSea to the seller and pay them in ETH straight from your wallet. In exchange for the ETH, you now have an NFT that is yours.
You can easily list items for sale or start an auction for NFTs if you're selling one. When you've uploaded your digital goods to the marketplace, you keep complete control of them while listing them for sale. OpenSea also guarantees that purchases are completed successfully.
The item is sold at full price or not at all, with no sales of assets partial. When you sell an asset to a buyer or the highest bidder in an auction, it immediately sells to the buyer and you receive the ETH payment.
OpenSea is a great place to sell your product. However, keep in mind that the service charges a 2.5% fee on every sale. The transaction fees paid by the creators of an NFT may also be charged by them.
Using OpenSea to Buy or Sell NFTs with Ease
OpenSea is still one of the most secure and reputable marketplaces for buyers and sellers alike, whether you're searching for a simple method to buy or sell NFTs.
By completing the necessary tasks to establish and maintain an account, you'll be able to access a platform that provides a lot of freedom as well as the potential to profit from them.