NFTs have been skyrocketing in growth, which means your lucky ticket could be hidden here.
If you're ready to jump in but don't know what marketplace to choose for your first steps, this guide will answer all your questions.
We'll discuss what an NFT marketplace is and how to choose it. We'll also compare OpenSea, Axie Marketplace, and Decentraland based on a variety of parameters, from the level of decentralization, popularity, and crypto wallets they support to issues associated with these platforms.
Moreover, we'll investigate what NFT marketplaces fit the needs of different types of investors and expertise. Let's start.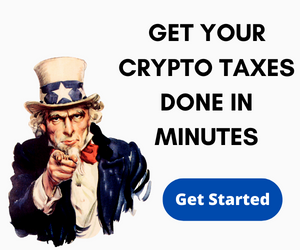 So What really is a NFT marketplace?
An NFT marketplace is a platform that enables the buying and selling of NFTs.
When choosing an NFT marketplace, it is important to consider the fees charged, the variety of NFTs on offer, and whether the platform meets your specific needs.
How should you choose an NFT Marketplace?
There are many key differences to consider when choosing an NFT marketplace, such as the blockchain they use, the fees they collect, the variety of NFT collections they suggest, and which crypto wallets they support.
Another important factor to consider is the level of centralization of the marketplace.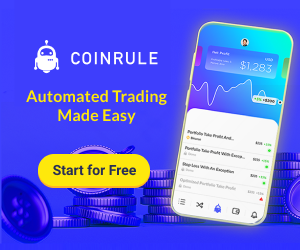 A new investor usually doesn't have a lot to put into NFTs to begin with, so the size of the fee matters to them.
The most popular NFT marketplaces use the Etherium blockchain, but they also come with higher fees. If you're looking for a more affordable option, pay attention to marketplaces that use the Solana or Polygon blockchain.
The Best NFT Marketplace for Advanced Investors
As an advanced investor, you should look for marketplaces with bigger collections, where you can choose from a variety of options, or go to specific ones if you are an expert in that area.
The next point of your attention should be the level of NFT marketplace centralization. You must understand that NFT marketplaces are somehow centralized regardless of being run on a blockchain.
What does this mean? First, like TikTok governs all the activities on its platform (allows users to join or show up any activity), NFT marketplaces can do this in their field. Second, with ownership rights kept on top of a blockchain, NFTs (especially for big-sized arts) can be stored off-chain. This means that if any problems with NFTs occur, it can just disappear regardless of your ownership right.
As an investor, it is important to be aware of the possibility of scams when choosing an NFT marketplace.
Scammers may create accounts and sell NFTs, but after a purchase is approved and the money is transferred, the NFT disappears from the buyer's account.
While marketplaces can suspend such accounts, this usually only happens after a transaction is completed and a victim has filed a complaint. To avoid becoming a victim of such a scam, be sure to research reviews for a seller before making a purchase.
These are Top 4 NFT Marketplaces
---
1. Opensea
OpenSea is the first and largest NFT marketplace, founded in 2017. It remains the most popular marketplace today, supporting Ethereum, Polygon, and Klatyn.
OpenSea also supports 14 crypto wallets, including MetaMask, Coinbase Wallet, TrustWallet, Portis, Fortmatic/Magic, Venly, Authereum, Bitski, Dapper, Kaikas, OperaTouch, Torus, WalletConnect, and WalletLink.
Currencies supported include Ethereum (ETH)/WETH, USDC, and DAI, but the platform also supports more than 150 cryptocurrencies. Unfortunately, fiat payments are not yet supported.
OpenSea is the best NFT marketplace for most investors looking for mass-market opportunities, despite the fact that the platform has multiple technical bugs.
The most annoying bug is that, for hot collections, sometimes you can't see NFTs that are already sold. As a result, you may sell your NFT at a lower price because you just don't know that the market has changed.
2. Decentraland
Decentraland is the best place to buy NFTs if you believe in the development and growth of metaverse and crypto space.
It was started in 2020 becoming a virtual one-stop-shop for selling and buying NFTs associated with metaverse, i.e., you can find any entities existing in the real world but transformed into the crypto space. It supports Ethereum and Polygon and have over 350k users.
When comparing the problems of OpenSea, Axie Marketplace, and Decentraland reported by users, the latter has the lowest number of issue mentions. Most of them are just small things like delays in the item status changes or so.
3. Larva Labs/CryptoPunks
Larva Labs is most well-known for their viral CryptoPunks NFT project. These were originally given away for free back in 2017, but some CryptoPunks have sold for millions of dollars in resale value since then.
Larva Labs' CryptoPunks NFTs are sold out and no longer available for purchase directly from them, but they can be bid on and bought from various third-party marketplaces.
Also, Larva Labs' various projects are worth keeping tabs on especially the Meebits, which can be bid on directly from the company's built-in marketplace.
4. Axie Marketplace
The Axie Marketplace is the online store where you can buy the mythical creatures known as Axies for the video game Axie Infinity.
You can train your Axies and pit them against other players' Axies to earn rewards. On the Axie Marketplace, players can buy new Axies, as well as entire lands and other items, as non-fungible tokens (NFTs) for use within the game.
Axie Infinity tokens (called Axie Shards) are built on the Ethereum blockchain. This means that they can be bought and sold on a variety of other NFT marketplaces, as well as on some cryptocurrency exchanges such as Coinbase Global.
Final Thoughts
If you want to invest in NFTs, you need to choose the best NFT marketplace. There are dozens of options, with different types of NFTs and different conditions.
So, it's better to concentrate on a certain type of NFT and choose the top NFT marketplace accordingly.
For instance, if you're looking for the best art NFT marketplace, you can choose between OpenSea and Foundation. If you're an expert in Axies, Axie Marketplace can be a good choice. For people investing in the metaverse, Decentraland can be a good option.